For the past three days, every time I come in or out of R-house, I have had a friend waiting for me at the front door.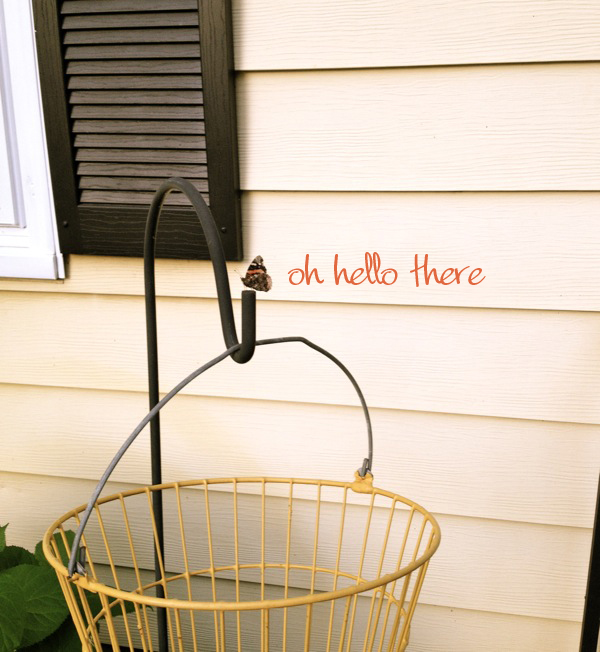 This evening I stood on my front step and watched – in awe – as my butterfly launched into a Dancing with the Stars-worthy performance – fluttering over, around, and in magical, graceful circles above my head – with a partner who was wearing matching orange-and-black attire.
Which is how I discovered there are actually two friends. Possibly lovebirds.
Or lovebutterflies.
Being greeted at my door by the steady presence of my own happy butterflies, those delicate symbols of strength, new life, and transformation?
Yes, thank you.
xo