Today I've been thinking about bodies. How we all have one, but none of us have the same one.
And how some bodies can do so much more than others.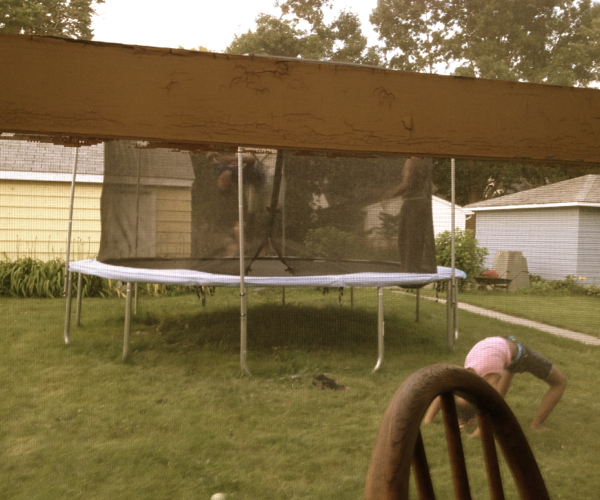 I spent part of my afternoon sitting on a couch next to a body that five weeks ago was literally under the tire of a luxury SUV. This body was rear-ended, thrown from its motorcycle, crushed, and then rescued by passersby who lifted and moved the massive vehicle.
Five weeks later, that body is still screaming in pain. Moving excruciatingly slow. Exhausted. Disoriented. Vulnerable.
And against all odds, walking, moving. Still alive.
A few hours later, I sat on the screen porch watching three bodies doing flips, jumps, acrobatics, and combinations of all three that I'm not sure I have ever seen any body do other than maybe in the circus. And definitely never before on our backyard trampoline. Seriously.
Those three bodies are young. Strong. Bursting with life. Void of fear. Crazy reckless. Crazy talented.
And overflowing with giggles.
And,
if you asked,
I would be
truly hard pressed
to decide
which of those bodies
is most
amazing.