So anyway,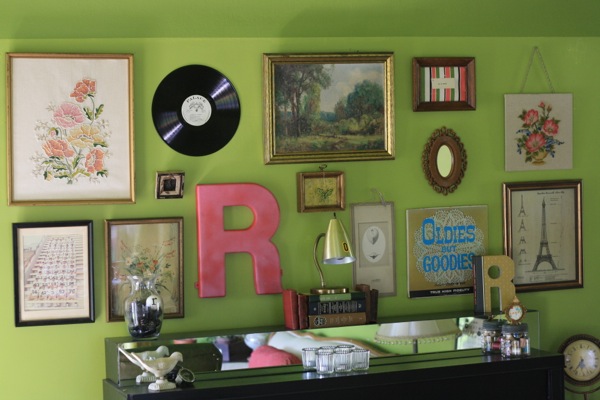 this happened.
Yes!
And all it took was R-girl sitting on the couch doing homework last week while I was endlessly moving all my favorite things around and around and around on top of the piano, trying to find the perfect combination.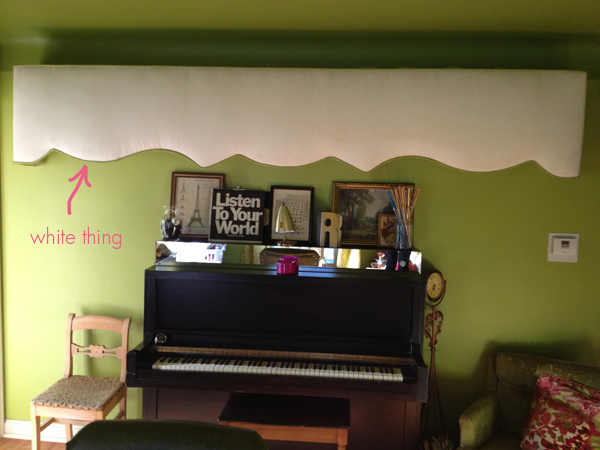 Until R-girl said, "Mom. You need to take down that white thing and just make a collage."
Which is something that had definitely crossed my mind. But then again that "white thing" is a priceless (free) treasure I found on the side of the road back in the days when R-girl was mortified by me picking up things on the side of the road, especially things that don't even actually fit in the car without the back door being fully open. And it's been a unique highlight on that wall. A piece of structure. The perfect color and size.
Can I really just move on from such a find?
Turns out, yes. R-girl was right.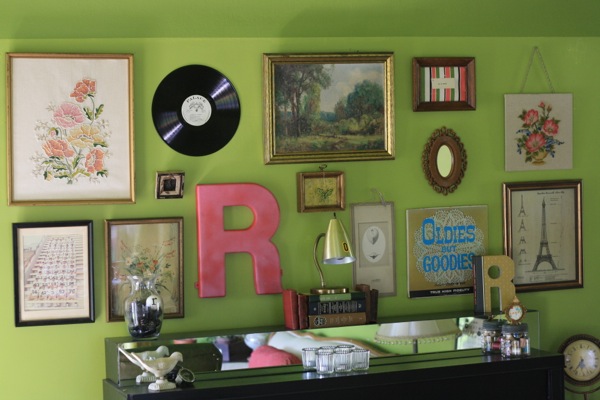 Don't you think?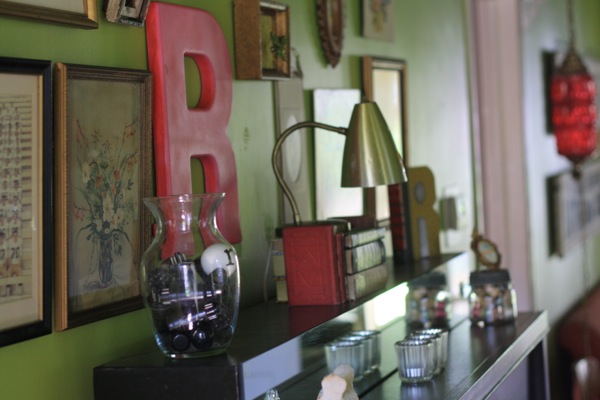 Every single piece has a story. A meaning. A place in my heart.
Like the 13 rows of men wearing white, a framed estate sale pic I found at the home of a former Minnesota Gopher's football coach. It was an actual team he had coached. I like having a little extra testosterone in the house. Aren't they great? (Although R-girl recently pointed out that all the African-American players are in a single row, fourth from the top. Hmmmm.)
Or the vintage Kregel Studios photo frame—found at a garage sale—filled with illustrations of seashells—found in one of the many 1960s Scientific American magazines left in my garage.
The needlework flowers created by hand, with care, by people I will never know. Found and treasured by me through the years.
And then there are these two. My newest finds and, dare I say, possibly my faves: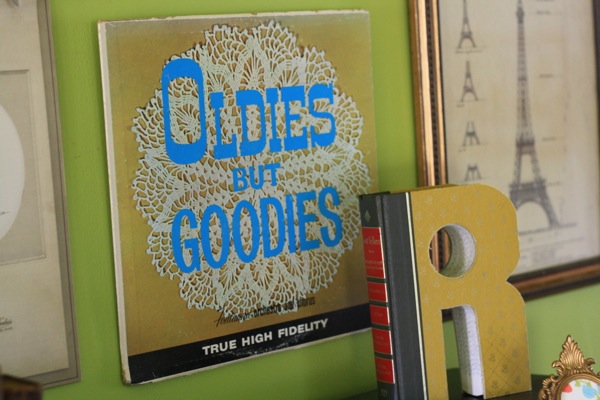 Seriously.
Oldies but goodies!
In true high fidelity!
And a gold Reader's Digest book!
Carved into an R!
For R-house!
Need I say more?
Oh, and after the project was done (it took three evenings) R-girl tweeted a pic to the world with the hashtag #nicejobmama.
Yeah, that felt nice. And I'm pretty happy.
xo
P.S. What do you think?