Have you ever lost a friend?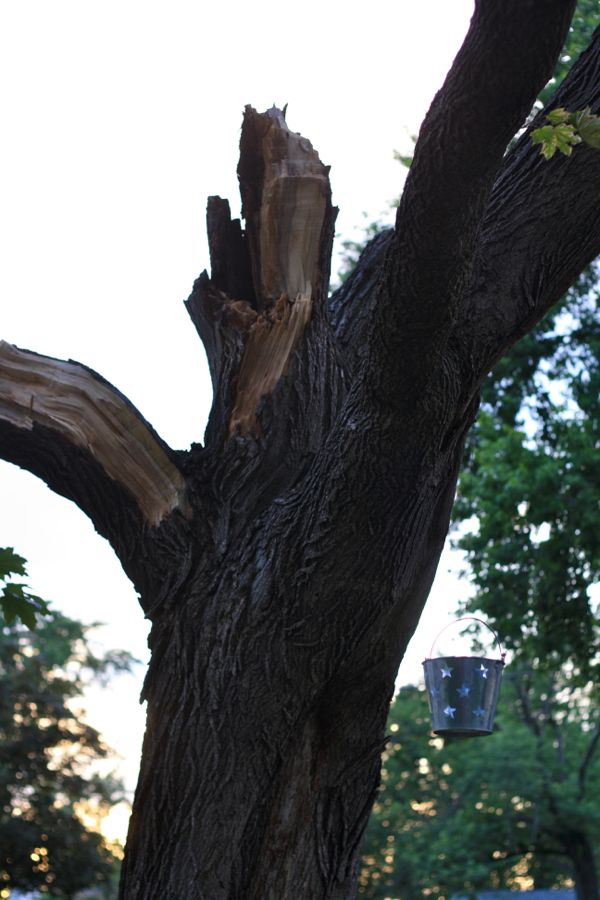 Someone who had been a strong, steady presence in your life,
bringing beauty to your days
and maybe also
a bit of shelter?
A treasure to you.
Someone you could rely on,
who was there for you,
rain
or shine
or snow
or gloom.
Until, one day, shockingly,
out of the clear blue
sky,
a storm of all storms showed up,
and suddenly that friend
is gone.
Ripped away.
Cruelly.
Dramatically.
Irreparably.
Leaving behind an exhausting mess
and a gaping,
vacant,
ugly
hole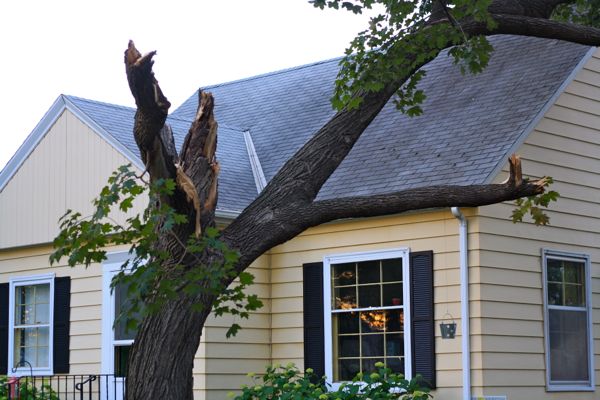 where something precious once stood.
And you are acutely aware that things
will never be quite the same
and that nothing can ever bring back that
magical moment
when all seemed well and you thought it might possibly stay that way
forever.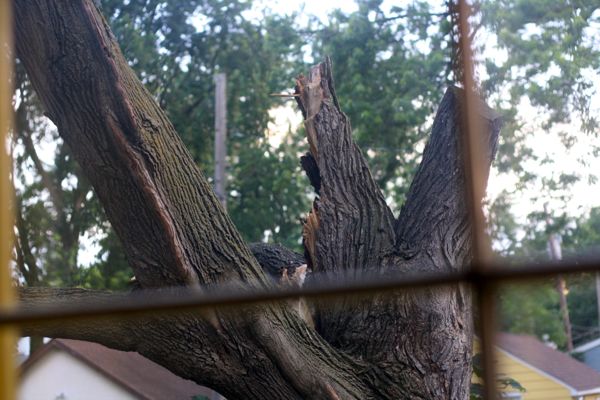 I have.
Again.
And, honestly, I am grieving.
__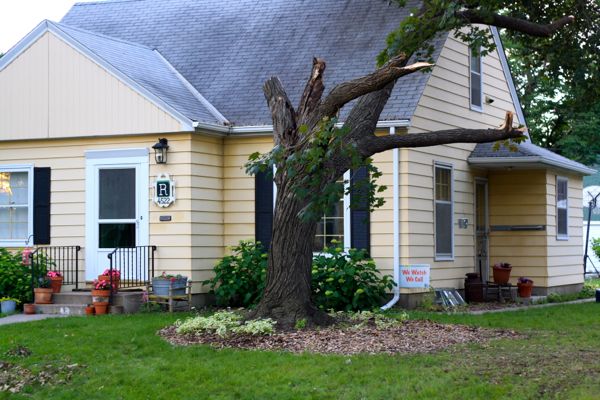 Hey friends… The storm that hit us last Thursday night took away our beloved (and only) tree and left someone's entire roof on our front sidewalk. The storm that came the following evening blew out a window on the van we were borrowing – and left us with no power for four days and four nights.
It's been a long, tiring, odd week. And sad.
But it's also been a week of invigorating camaraderie in our neighborhood, as together we have mourned our losses and struggled through our challenges and showed up to help each other wherever possible.
In those first hours of post-storm aftermath, we stepped out into the eerie light and checked on each other, together.
We picked up the mess, swept up the broken glass and felt grateful that it wasn't worse.
Neighbors I had never met started stacking logs and hauling branches away from our downed tree. They didn't bother asking if they could help. They just did.
Other neighbors delivered Starbucks, and ice, and iced tea door-to-door. Others converged like a swarm of angry bees to chainsaw apart another neighbor's downed tree.
The landscape in the Victory Neighborhood has forever changed. But so have our friendships. One has become a bit more barren. The other, more rich.
And so, once again, friends, it looks like we're back to the both/and.
Imagine that.
xo