Somehow the stars aligned this afternoon and it became possible for the girls and I to have a last-minute Sunday rendezvous. After checking out a (really lousy) estate sale where we got scolded for peeking inside a cute half-sized closet (which was open, by the way) – "Ladies. Get out of there!" – and then discovering this really amazing hidden neighborhood with house after large, spacious, beautiful, totally-non-cookie-cutter house, we found ourselves wandering through Anthro.
And that artist I showed you this morning with the vintage-inspired paint-by-number painting? There he was again. On the clearance table.
I guess he had one more word for me today.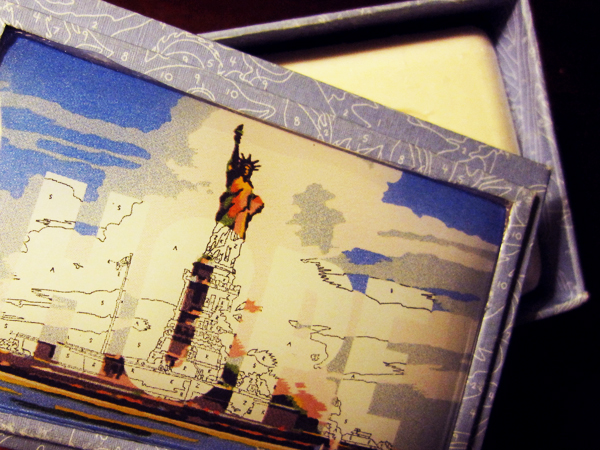 I needed some new soap anyway, and for $3.95 I figured I could try out some hope-scented clean for a while.
Can't hurt.
by julie rybarczyk