It's been a dream for a long time, and I may have finally arrived. Yes I realize it might only last a week or two, but it's still worth celebrating, I say!
But before we go here…
.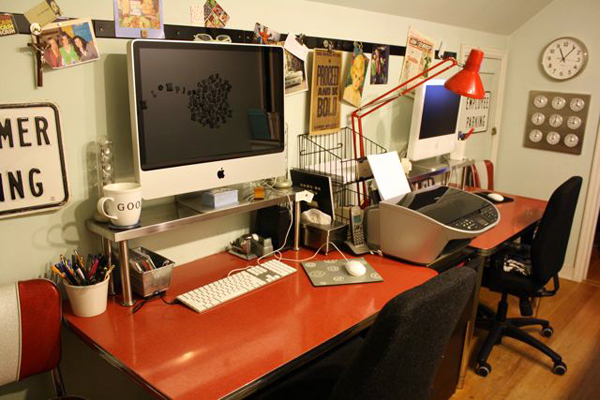 Let's go here.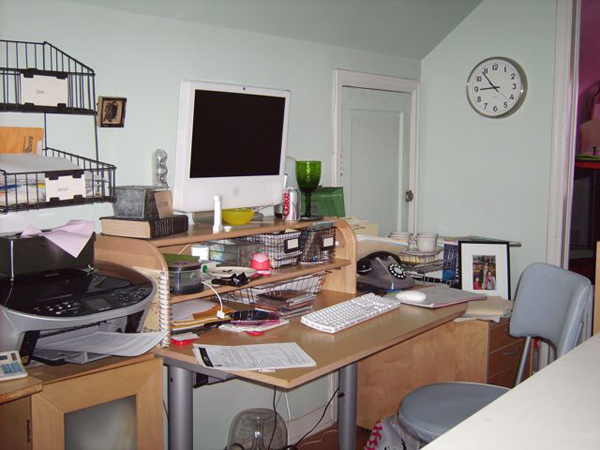 Because, I'm not sure about you, but sometimes looking back at how far I've come can be kinda important. Also kinda shocking.
That was my office when we first moved into R-house. It was the first space to get set up and the the last to get any love. My little office loft (actually a glorified hallway) had to go into immediate service as money-making central since we self-employed people don't get paid days off to move.
Thank God for progress. I guess there has been a bit…
I think I mentioned the other day that I've also been making progress on getting organized up here. Care to see more?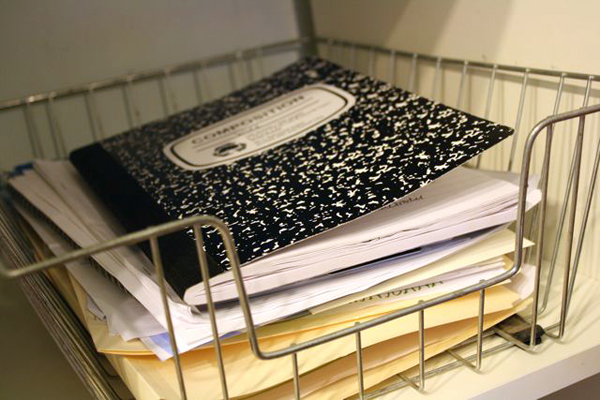 I finally found a way to keep my inbox a little less clogged. Turns out there were a couple types of paperwork adding inches of confusion, but I'm just ADD enough that I couldn't put them away in a drawer or a folder. I've been unofficially diagnosed with OOS/OOM disorder (out of sight/out of mind). Wait. Where are R-kids?!? Oh yeah, in bed… Phew.
So here's my new plan: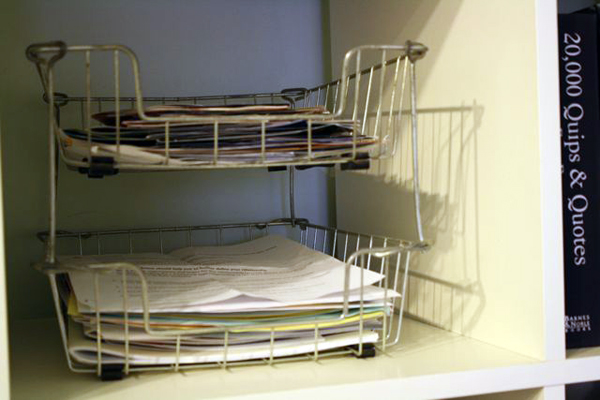 The top bin is for deals, brochures—anything that relates to things we might want to do (museum brochures, two-for-one sky diving coupons, you get the idea).
The bottom bin is for things we are doing—sports schedules, school newsletters, etc. Any info I might need to grab as I'm running out the door wondering, where the heck am I going and what time was I supposed to be there?!?
Proof it's working? No missed birthday parties (yet). And just the other night, R-boy asked me for the 300th school form I was supposed to sign. I reached right in and found it. He was shocked.
__
This recycle bin is one of my favorite finds.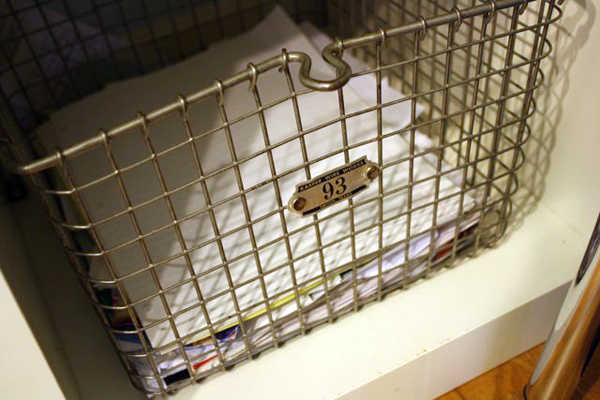 I'm kind of a green nerd, so every piece of paper in there gets run through the printer twice before it moves on to recycle-ville. (I see one in there now that needs its second run.) I love how very, very deep it is so that my lazy self only has to actually recycle the recycling every month or so.
__
With the rest of my space getting more organized, I'm finding myself actually using my project folders…
…rather than leaving all my notes stacked and scattered on my desk. We'll see how long that lasts.
__
These two bins also helped clear out the in-box paper jams. Especially the top one.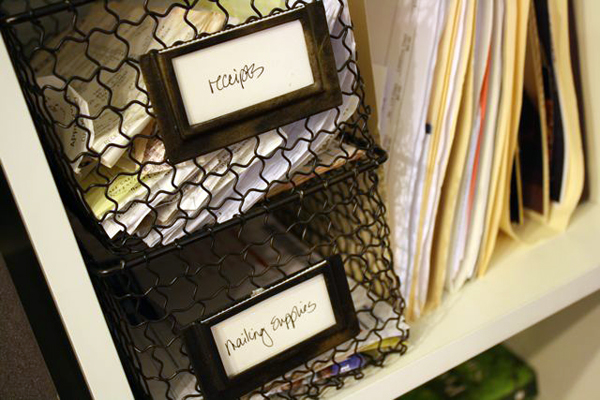 I throw all my receipts in there except gas, groceries, and restaurants. Anything that might potentially need to be returned, tracked, or written off—it all goes in the receipts bin.
__
This next one has helped more than I expected. With my drawer-less desktops, there isn't an easy spot to put the little necessities like lip gloss, or the cuticle cream I might apply during a conference call, or the bobby pins I may either put in or take out of my hair while brainstorming a project. Previously they were floating around my computer creating quite a distraction. Now they are neatly contained in my "hope" box.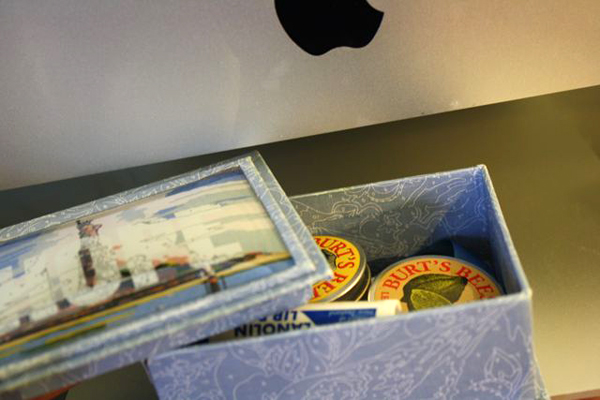 Bits of pampering in a peaceful little box.
__
The rest of my office supplies get stashed in my IKEA cabinet…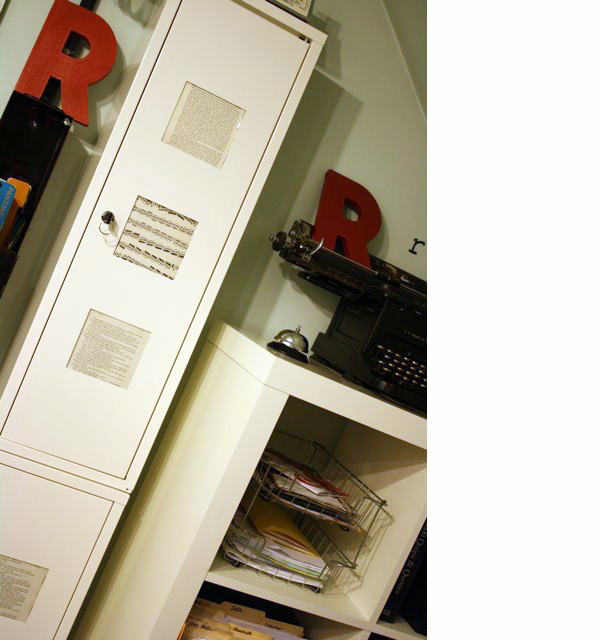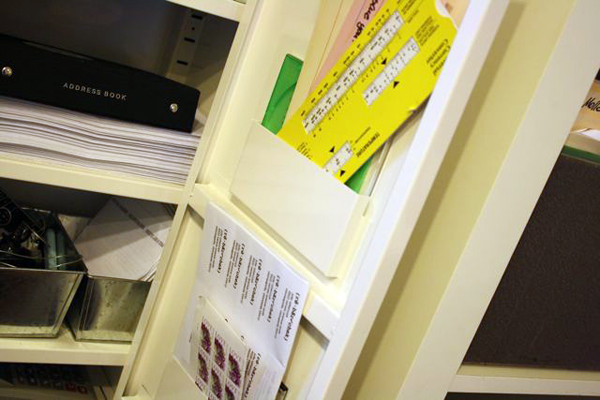 … or my lockers…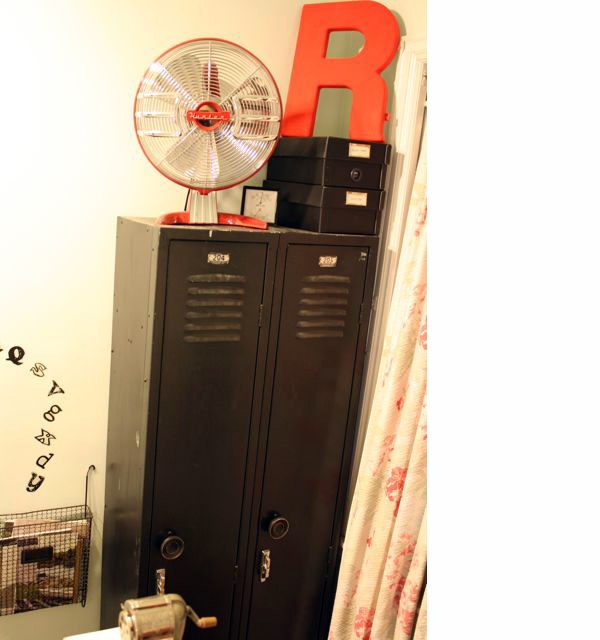 …or storage boxes.
.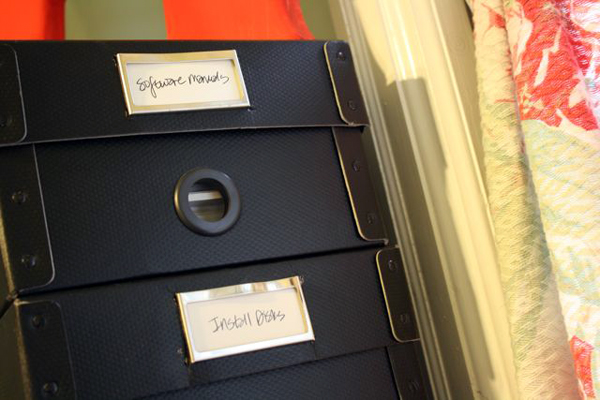 __
Lest you think I'm an organizing maven, this whole system has evolved over several years. And it's really more about me liking to look at cute things than me being an organized person.
Here are a couple more cute things I like looking at: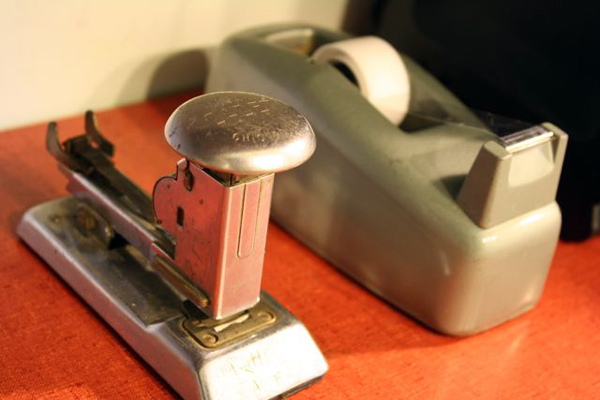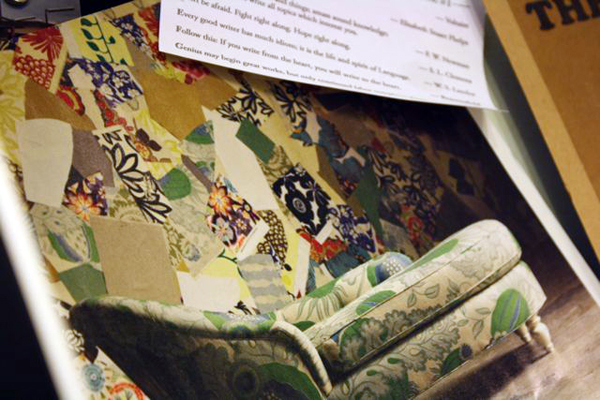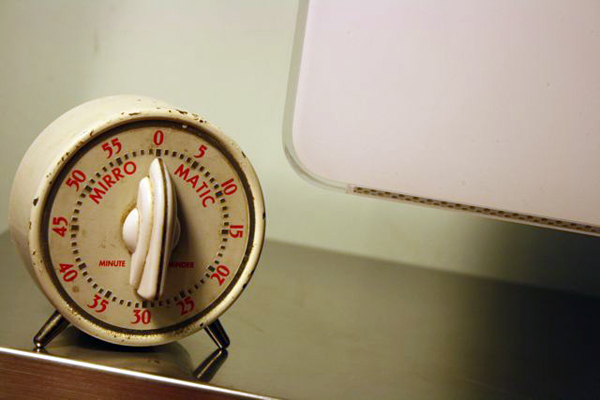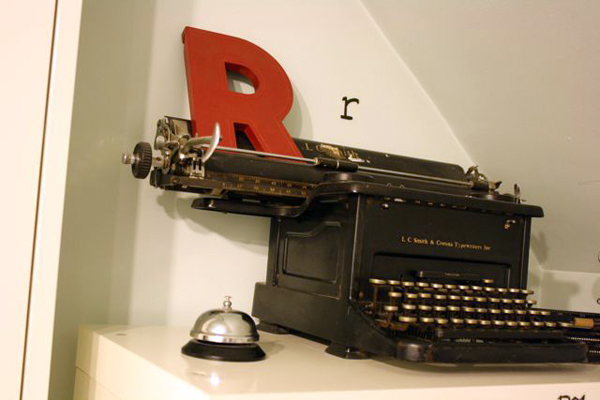 Check back in a month and we'll see if I can keep this on track.
Here's hoping!
by julie rybarczyk