Hi friends! Ok, so our little challenge to ourselves this week? Make something homemade for Christmas.
I didn't have much time or budget to throw at this project, and I didn't spend much of either. Again, emphasis on LITTLE Christmas. Here's a peek at some easy-cheap Christmas decorating I pulled together…
I'm not sure if this first one counts as "homemade," but I made the mantle of my fake fireplace into a Christmas display by collecting all the random red things I could find on a quick sweep through the house.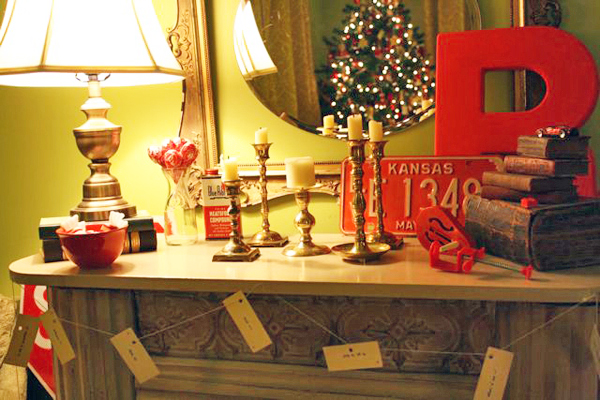 It actually started because at least two of these things were laying on the living room floor when I was putting up the Christmas tree and I picked them up and moved them onto the mantle.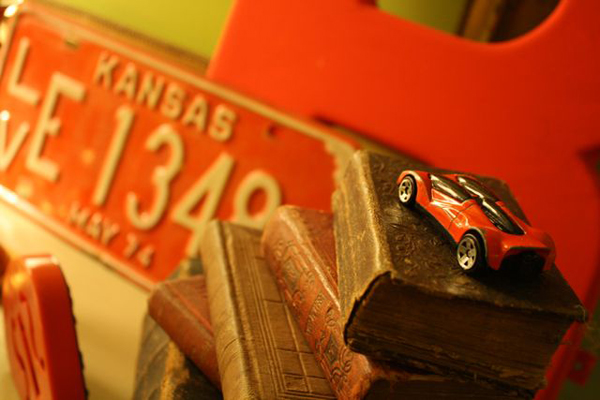 And then I saw the potential.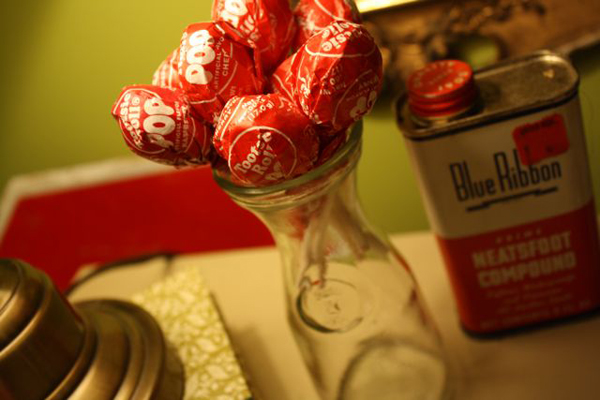 So I went with it.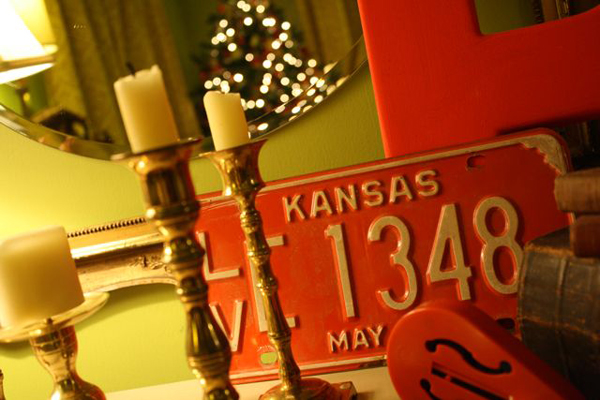 This next project was just about as easy—and cheap—as the first. Plus it plays on one of my favorite themes: words.
I took my box of vintage French flash cards (garage sale a few years back, $1.50), punched some holes, and added some string.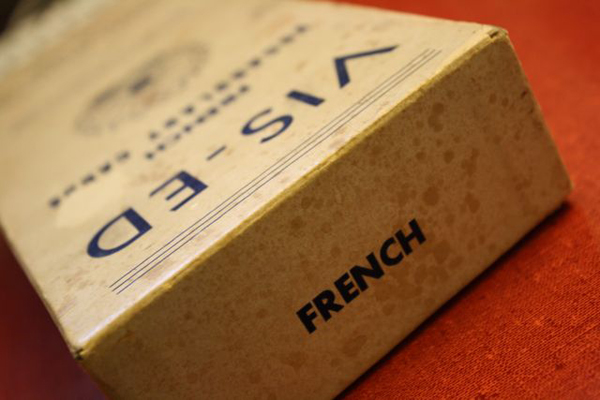 Voila: word garland.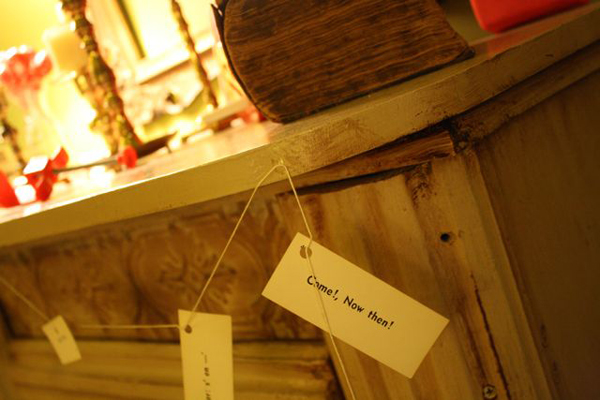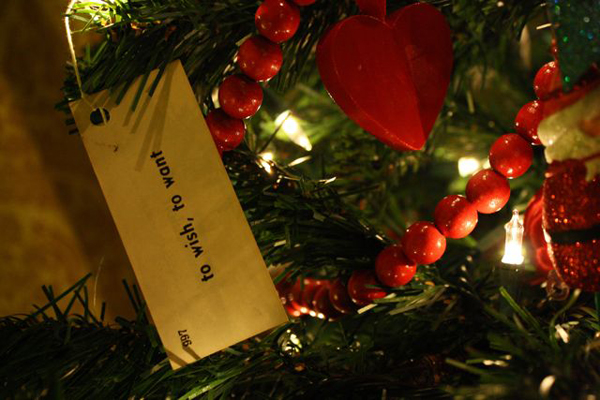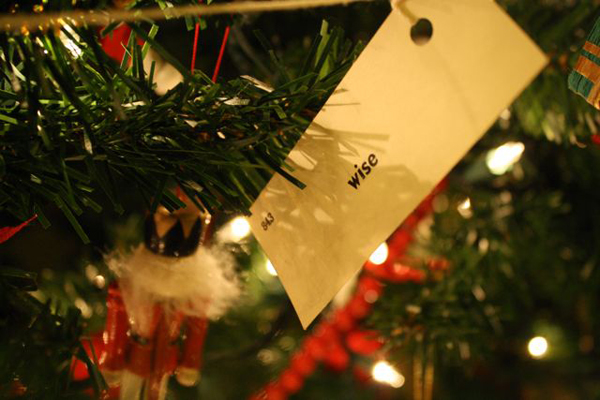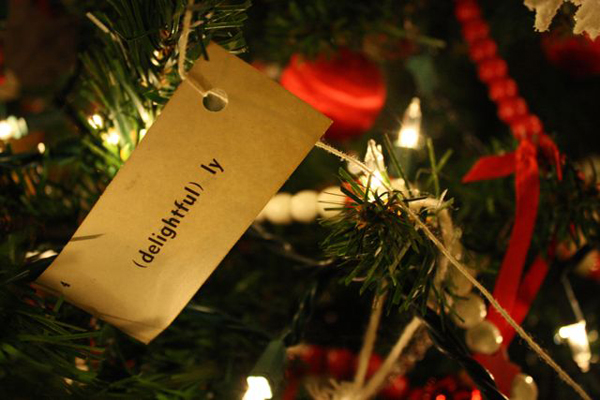 Continuing on the word theme (and the use-what-you-can-find-around-the-house theme), I cut up some sheet music (estate sale, 25¢), added a few stickers I had in my craft supplies, and filled a photo display I found stashed in the basement.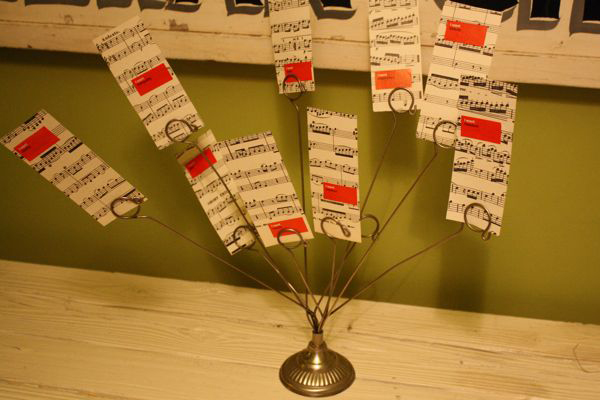 Helloooo, Christmas wish tree.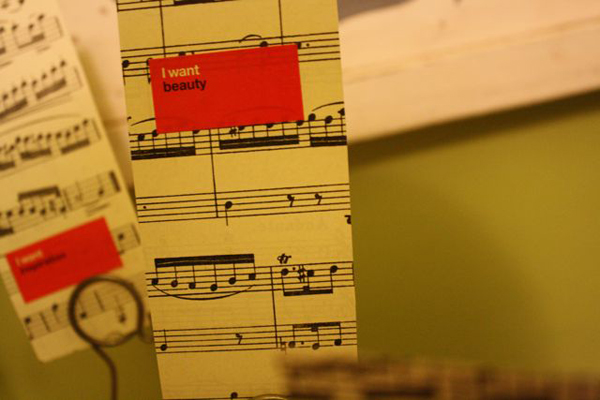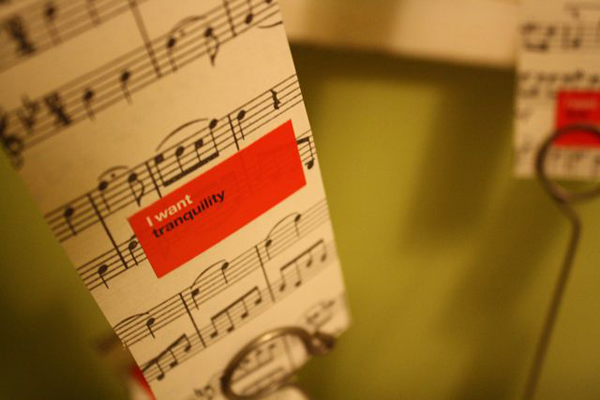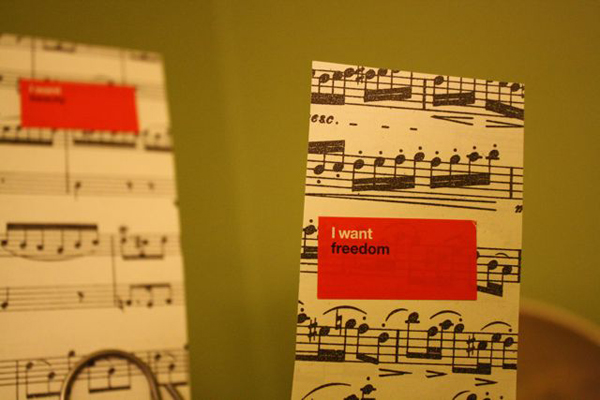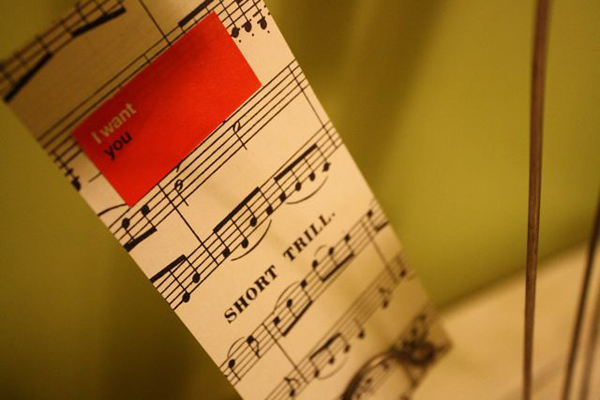 Being somewhat on a roll, I pulled together one more homemade-ish Christmas decoration.
I started with two old photo developing thingies (no idea what they actually are) that were left in my garage by the previous owners. Pasted on some sheet music, wrote some words, threw on some glitter, and added ribbon.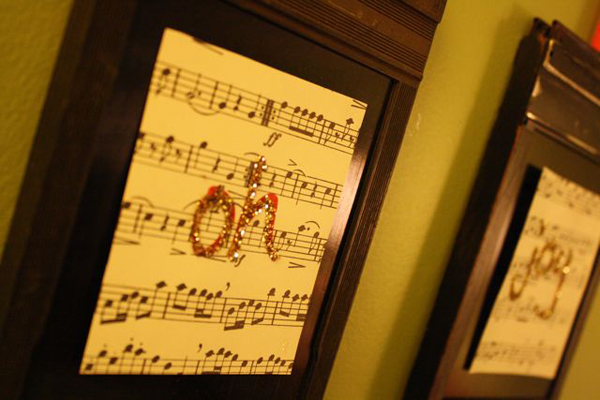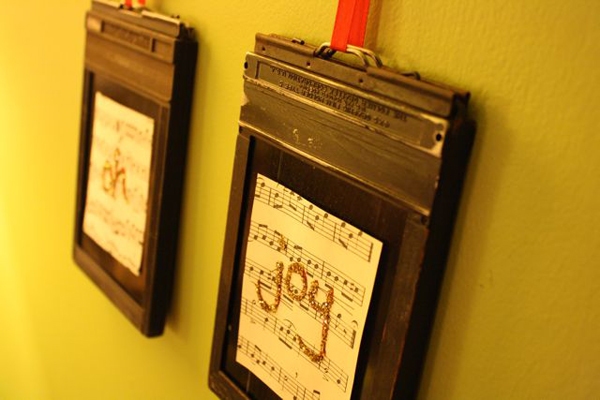 The new signs have been hanging for a week or so and the other day R-girl said, "Every time I look at those two words, I think they sound a little sarcastic."
I know, R-girl.
I know.
lol!
Hope you're enjoying any homemade goodies that are happening on your end. Please share! And rumor has it, Heather and Emily may be whipping up something special as well…
by julie rybarczyk