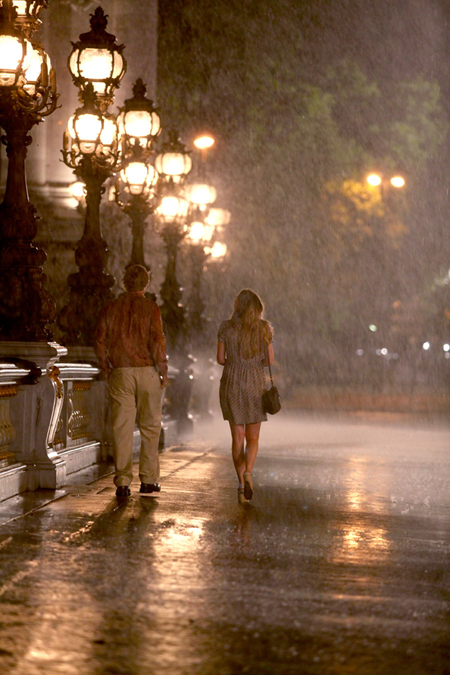 There is only one city I adore more than New York City and, although I have not yet set foot in this one, I believe (hope, dream) I will one day. Preferably on a rainy evening like this one.
I just got back from seeing Midnight in Paris, a Woody Allen film starring Owen Wilson.
Eye candy. Ear candy. Hopeless-romantic candy.
Just what I needed.
Just not quite enough of it.
So I walked in the door and headed straight to one of my favorite blogs, Little Brown Pen, where Nichole's Parisian color studies always make me want to move there yesterday. (Seriously. What other city has this?)
Mmmmmm. Pardon me while I just soak in those images for a while. Ok, so it's not a midnight stroll through Paris, but it's technically almost midnight here and it's definitely the closest I'll get to Paris any time soon…
Ok, I'm better now. All filled up on French love and charm and beauty for tonight.
Bonne nuit, friends. And have sweet dreams.
I know I will.
by julie rybarczyk