Have I mentioned that I bought R-house from the original owners, who raised two kids here? And that when we moved into this 1940′s house, every room was filled with my favorite kind of old treasures, left behind? And that we keep discovering more?
Well, we just found another one.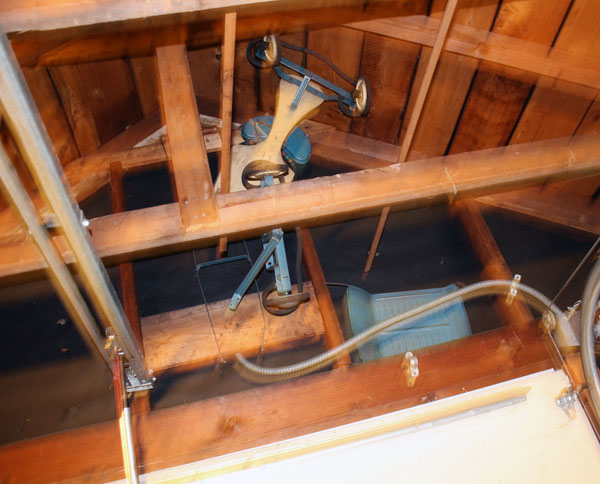 This little gem defied detection for almost five years because it was only visible from inside our detached garage when the door was down. Which is a place I work hard not to be, which is why I wasn't the one who discovered it. R-boy did.
Last night I climbed to the tippy top of our ladder and fought my way through 60 years worth of spider webs to rescue it from the rafters. It had been carefully disassembled and tied up there neatly. The knots were solid. I had to cut it loose.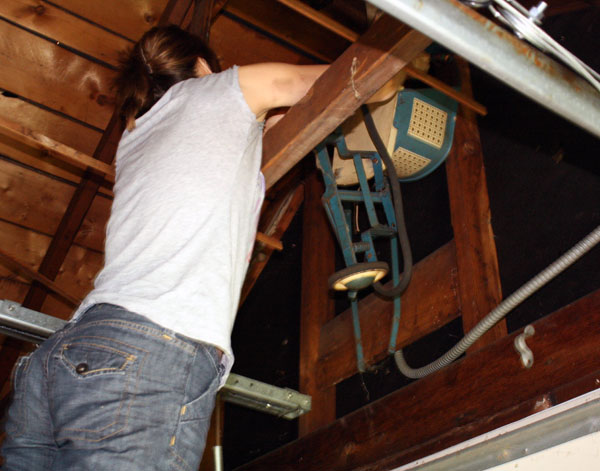 When I had finally wrangled all the pieces free and passed them down to R-kids, we got our first glimpse.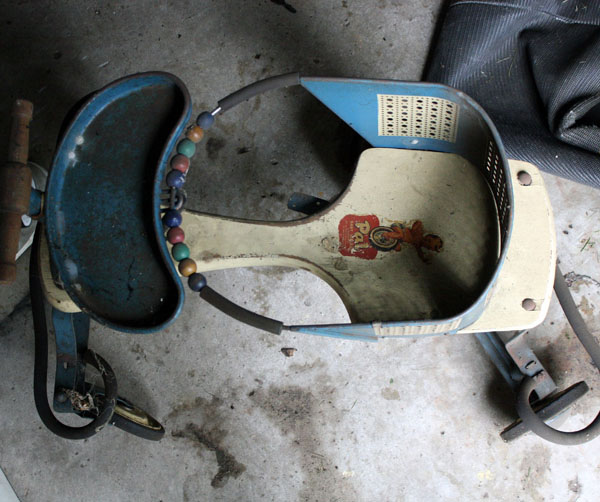 A little assembly and a quick cleaning later…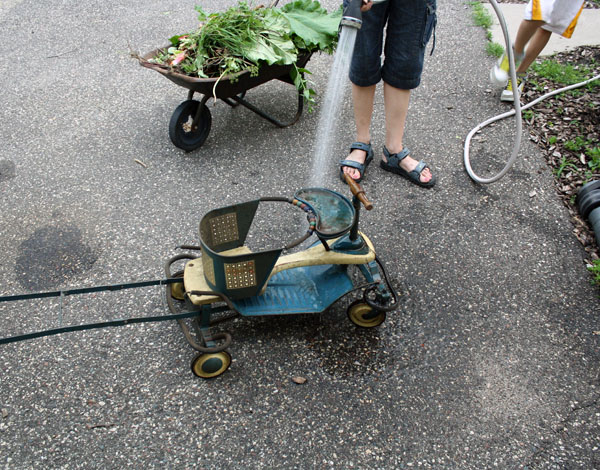 …here is what we found.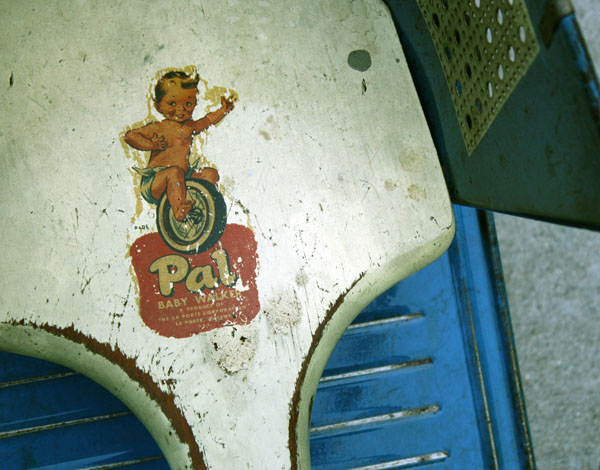 A vintage Pal Baby Walker! In the cutest color scheme ever.
I can't stand how awesome it is, and how doubly awesome it is to think of the two babies who played in this very same house and yard and garage with that very same walker.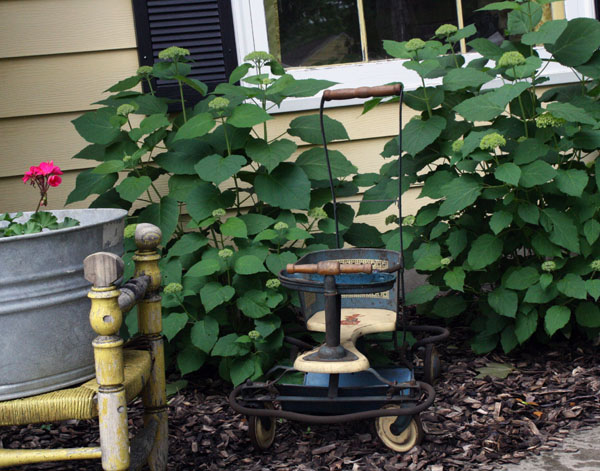 Could they ever have imagined how much it would be appreciated decades later by some crazy lady who happens to live in their house and who doesn't even have small babies? Would they ever dream that it would be given a place of honor in the very spot their parents probably insisted it never be left overnight: the front lawn?
Never ever.
Which makes it, somehow, that much better.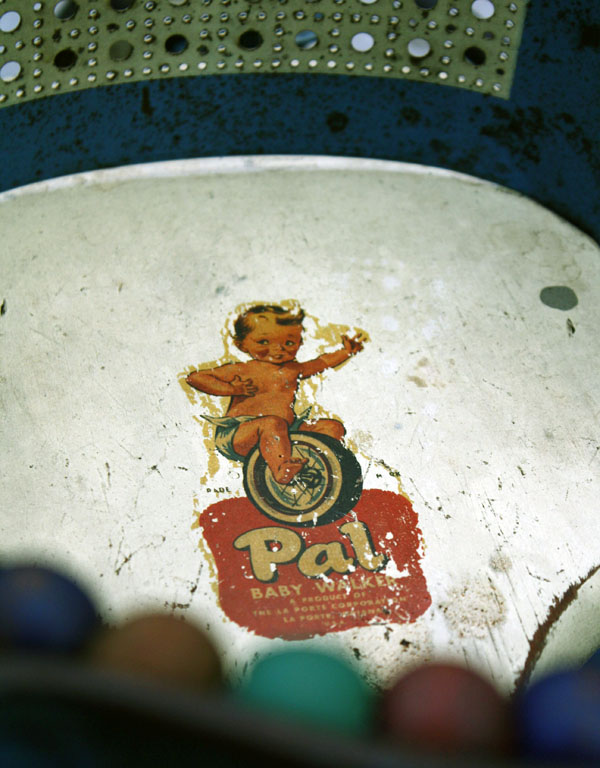 by julie rybarczyk