Things are always moving fast here at R-house. Most of the time, I'm just trying to keep up.
So here's the latest:
R-girl has hit the road with her driver's permit. This was the very first moment her foot hit the gas pedal—just before she took off down the street in her dad's *ENORMOUS* F150 TRUCK. (Deep breaths…) Not sure if having her behind the wheel of a monster truck is better or worse. Maybe better for her? Not so much for anyone in her way…?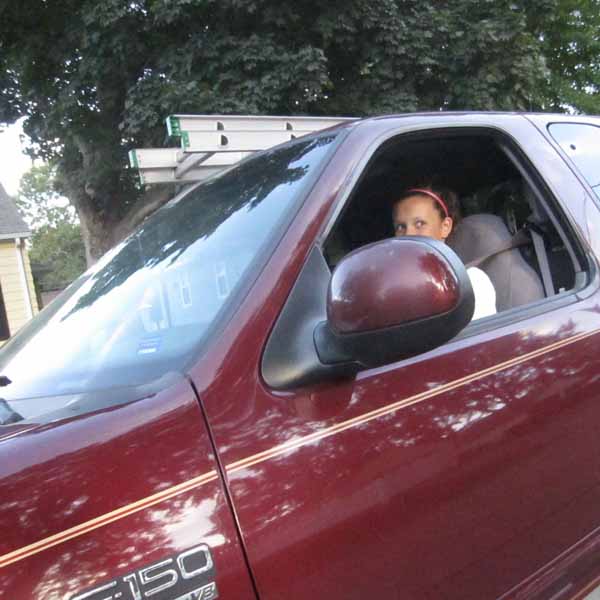 As for R-boy, he is five days away from middle school. Orientation was tonight and the locker combination and homeroom location are all nailed down. We have definitely left the era of cute, smiling photos taken in front of the school—this was the best he would let me do.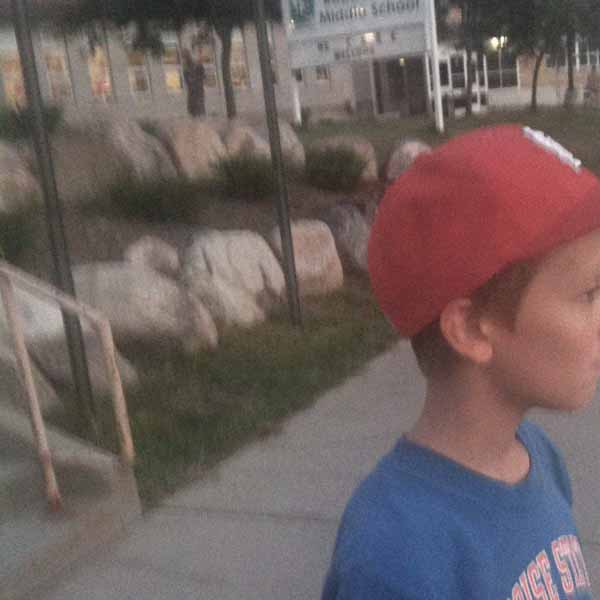 Trust me, he's much happier about this transition than he looks in the photo.
Hold on tight, people. Things are about to get crazy.
by julie rybarczyk