It's been a little busy around here lately. Nearing overload at times, for some of us at R-house. So this weekend I bought a little reminder of approximately where I'd like the needle to stay on the "pressure to be perfect" gauge.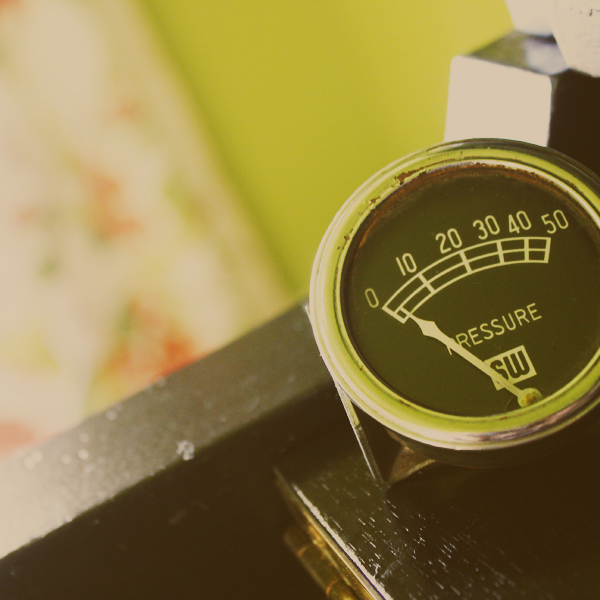 R-boy noted: But it's at about a two.
If we were perfectionists, that would bother us, right?
by julie rybarczyk