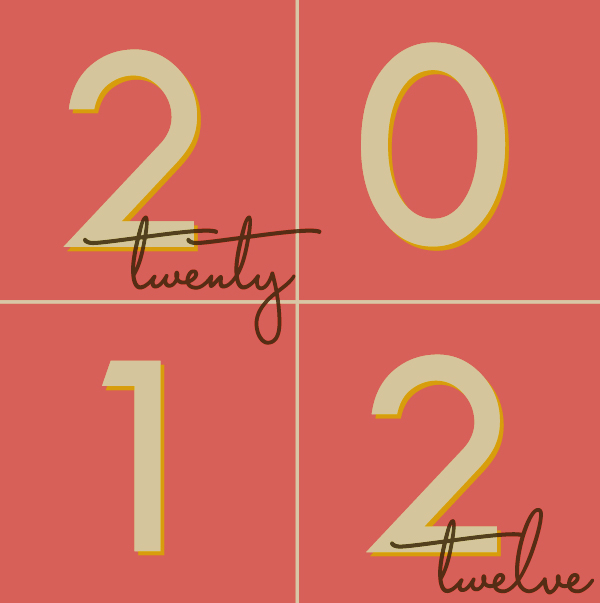 Ready or not, it has arrived.
And so have we!
I'm not sure how I feel about that, exactly. Am I allowed to say that? On New Year's Day, of all things?
It just that, if there's one thing I know for sure, it's that not very many of my years have ended the way they started, and some of the plot twists have been downright…astonishing. Shocking, even. If I'm totally honest, I guess I'm finding that it's taking some effort to welcome this new year with open heart, open arms, and as little subconscious clenching of teeth as possible.
Still, I believe the effort is worth it.
Because, even though no one is handing out guarantees, I believe the months ahead will bring…life.
And life is good.
I know who I am,
I know what I'm capable of (more than ever),
and I know for certain
that I am not alone.
And that is why
I can say,
truly,
that I am so very curious
- and excited! -
to see
what twenty-twelve will
hold
bring
birth
teach
give
take
share
create
reveal
stir
be.
We shall see, all in good time. And, hopefully, together.
Here's wishing you the happiest of new days ahead.
xo
julie