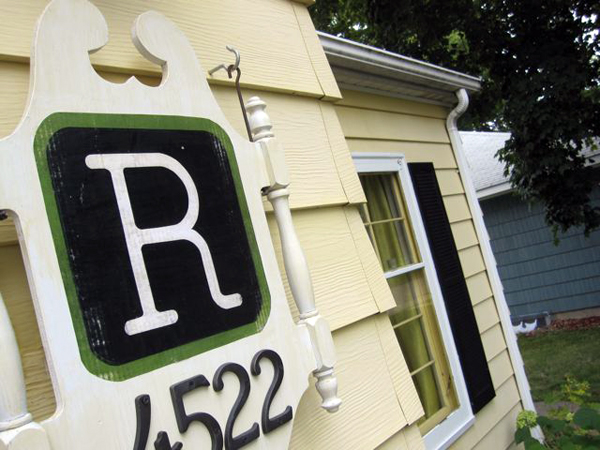 Wait. Could it be? Might there be some of you out there who have no clue what's with all the R-house, R-girl, R-boy, R-hooey in my blog posts? Well how positively annoying for you. Let me update you on a couple important facts about R-family!
See, R-last name has nine letters and only one vowel in it (as in: XXXaXXXXX). No one can pronounce it. No one can spell it. No one understands it. Maybe no one can handle it except the chosen few. Who knows. But anyway, it's the name we three share, and it starts with an R.
It's R-name.
Ever since I became Julie R., I've had a thing for Rs. I also have a thing for typewriters. I also have a thing for green.
So when I came across this typewriter box at a garage sale in my neighborhood, I could hardly believe my luck.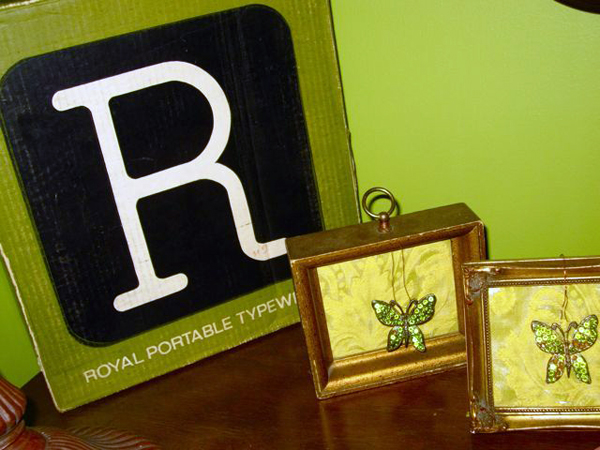 It's had a special place in R-living room since then. Later, when I found a funky blank hanging sign for $2 at an estate sale, I found the perfect second life for my favorite R (thanks to the help of a few Restoration Hardware house numbers).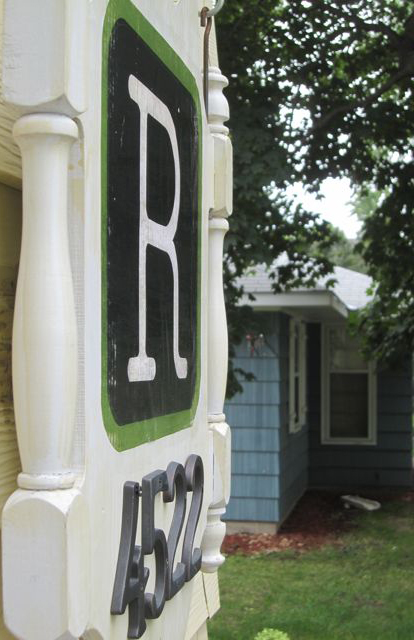 But by this spring, the Mod Podge wasn't holding up too well under the Minnesota weather and my R was starting to peel off.
I wondered if it was time to bid R-sign farewell.
But no! Instead, I took my typewriter box back to Kinko's (you didn't think I actually cut that thing up did you??), made a few more over-sized copies (it took six tries to get the colors and spacing just right), trimmed out the best one, Mod-Podged it back onto the sign, and—presto—good as new.
This project has a special place in my heart. Which is good, because it looks like I may need to re-do it every year or two—although it's so simple, who cares?
This way you'll always know when you've arrived at home sweet R-home.